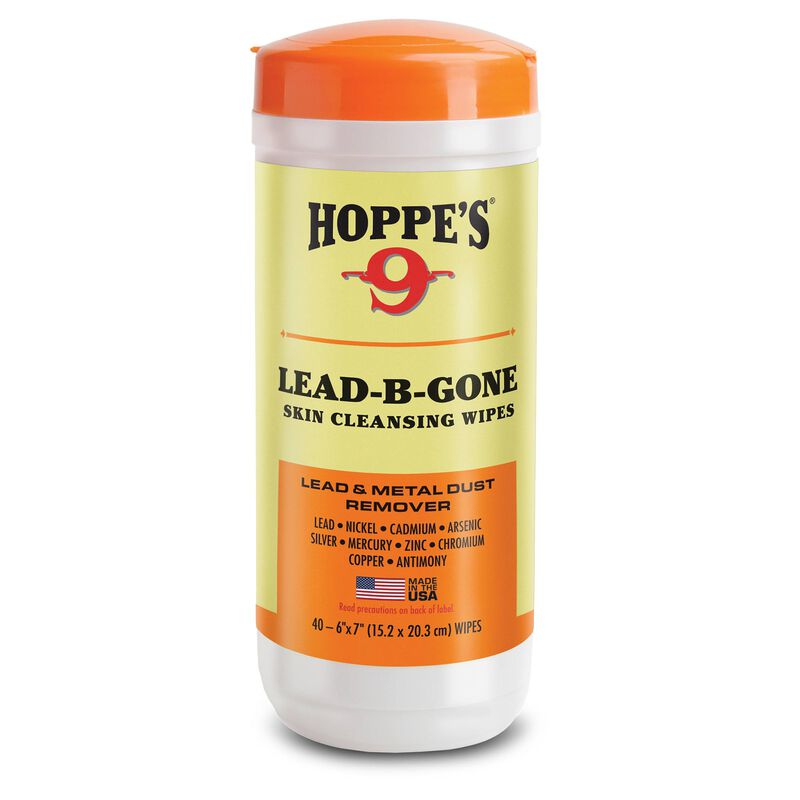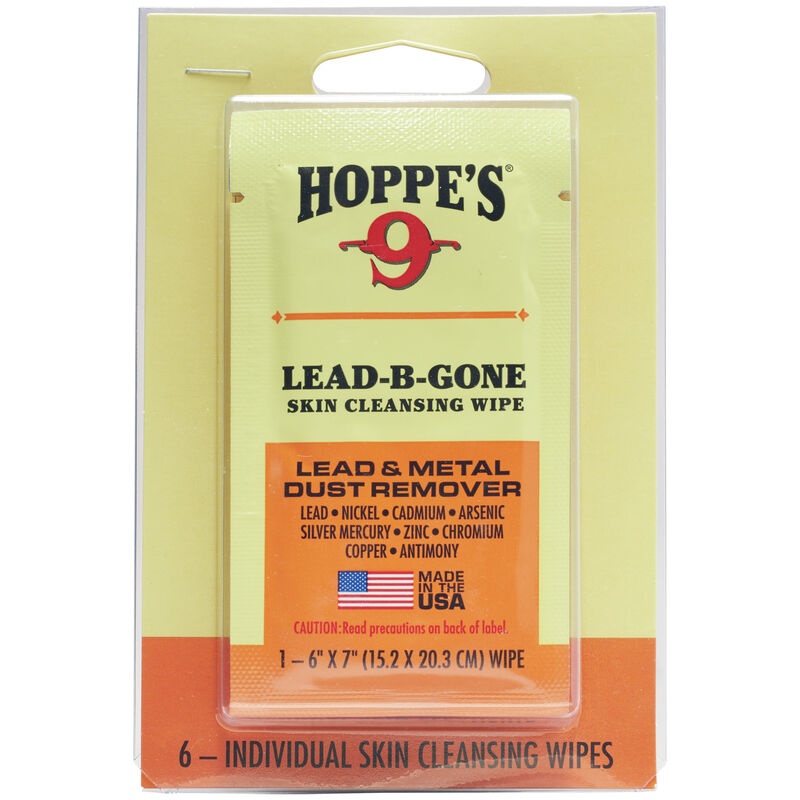 or 4 interest-free payments with
ⓘ
No Interest if paid in full in 6 months on purchases of $99+. Subject to credit approval. See Terms
Clean your hands using Hoppe's Lead-B-Gone wipes after shooting or cleaning a firearm to ensure you remove metal contaminants from your skin.
Availability:
Select Styles for Availability
Expected Availability:
false
Shooting at the gun range, reloading ammunition, or cleaning your gun can be a dirty process. Hoppe's understands and has you covered when it's time to clean up. Hoppes Lead-B-Gone Skin Cleaning Wipes lift and trap lead, nickel, cadmium, arsenic, silver, mercury, zinc, chromium, copper, antimony, and other metals without smearing. Why choose Lead-B-Gone Skin Cleansing Wipes instead of soap and water? Simple. They've been proven to remove 98.8 percent of contaminants on their own, and 99.9 percent with a water rinse. Soap and water only removes 72 percent of contaminants. Use them to wipe down your hands, arms, face, neck, and any working surfaces after cleaning your firearm or any other activity involving lead and other metal dust. Available in a 40-count cannister or in a 6-pack of individually wrapped Lead-B-Gone wipes
Removes up to 99.9 percent of metal contaminants with water rinse (soap and water only remove 72 percent)

Saturated with gentle pH cleaner

Soft towels lift and trap lead and metal dust

Contains aloe skin moisturizers

Disposable

Not for use on firearms
Features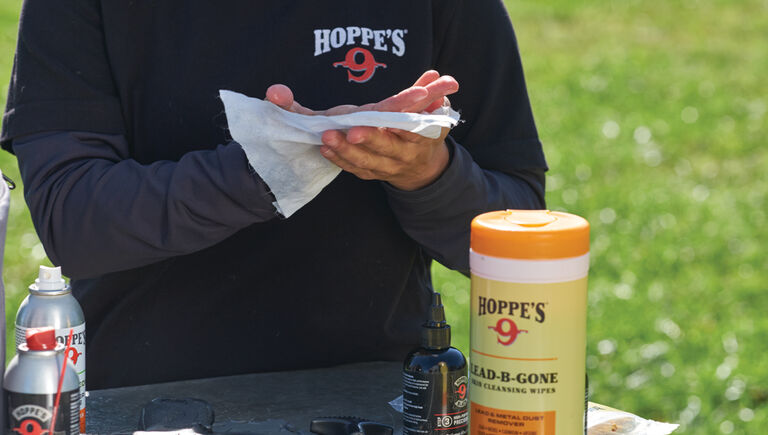 Keep your skin safe
Used with water, they can remove dangerous contaminants from skin. The wipes are also saturated with a pH balanced cleaner, as well as aloe moisturizers to prevent skin damage and drying.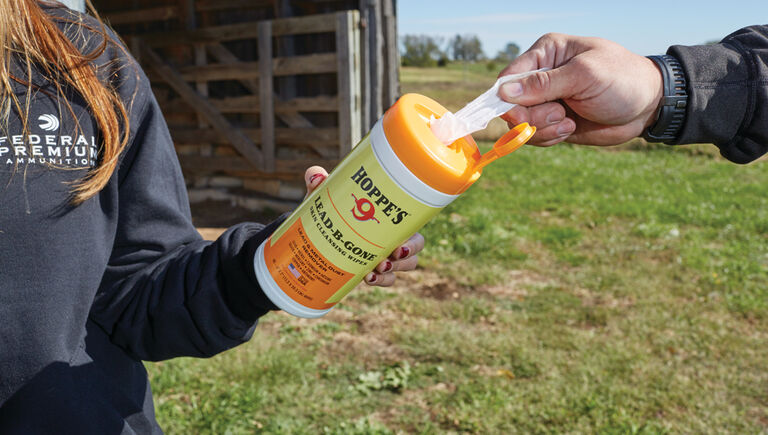 One wipe at a time
Container dispenses towels one at a time, while also providing a tight lid so they won't dry out.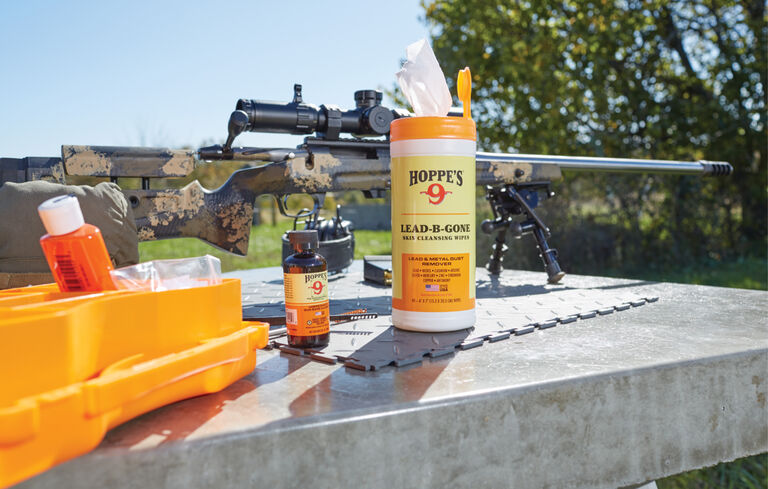 Remove 99.9% of Metal Contaminants.
Wipes lift and trap lead, nickel, cadmium, arsenic, silver, mercury, zinc, chromium, copper, antimony and other metals without smearing, while preventing ingestion and contamination of dangerous chemicals and lead after firearms handling and cleaning.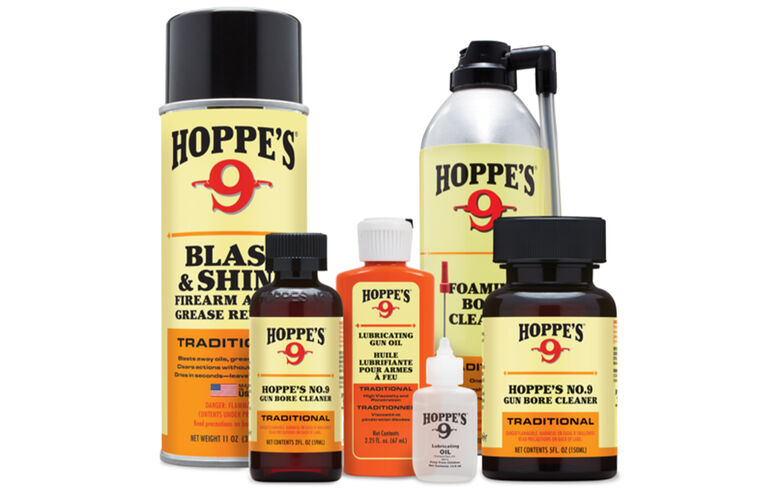 Hoppe's Traditional: Keep your firearms working their best with high quality Hoppe's products
Whether it is cleaning your firearms after a day in the field with famous Hoppe's 9, or looking to protect it for storage, Hoppe's has the choice of product for you. From high viscosity lubricating oils and moisture displacing lubricants to protect from corrosion, to Moly & gun grease for protection under heat and pressure. Hoppe's is the world leader for firearm cleaning and lubrication.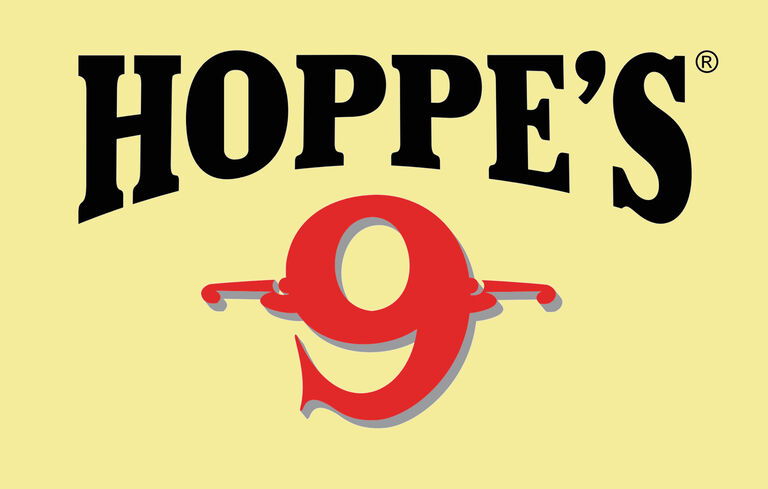 Hoppe's 9: The Guncare People Since 1903.
In 1903, Frank August Hoppe mixed nine chemicals and created the world's most effective gun cleaner. Since that time, Hoppe's has emerged as the leading gun care company, having grown along-side hunters, shooters, and soldiers who depend on their firearms every day. It has remained the most trusted name in gun care by advancing and evolving technologies to meet those needs.