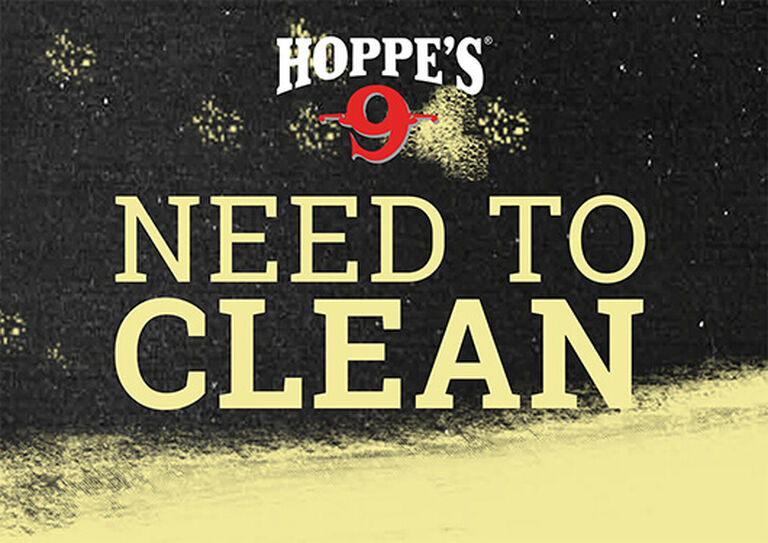 Cleaning Essentials Checklist
Choose Your Solution
Pick the Hoppe's guncare line that best suites your needs. A cleaner, copper cleaner and lubricant are essential to a well maintained firearm.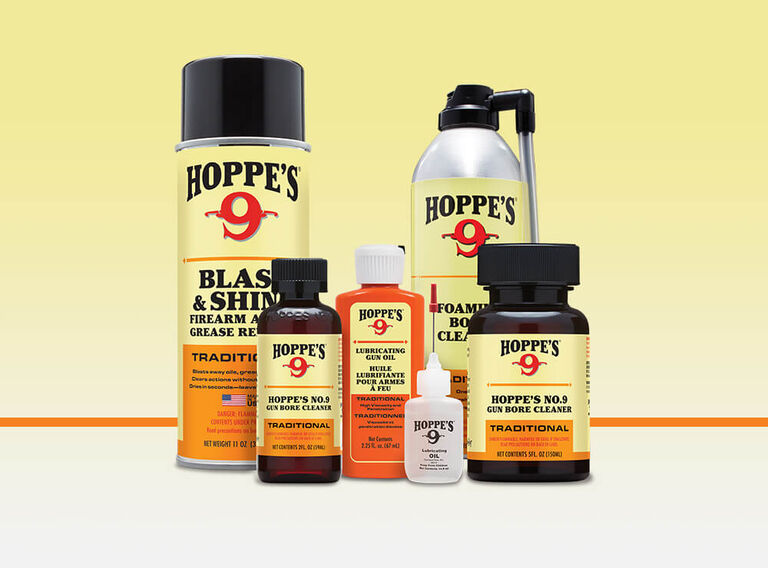 Traditional Hoppe's No.9
The standard in gun care for over 100 years.
Shop Now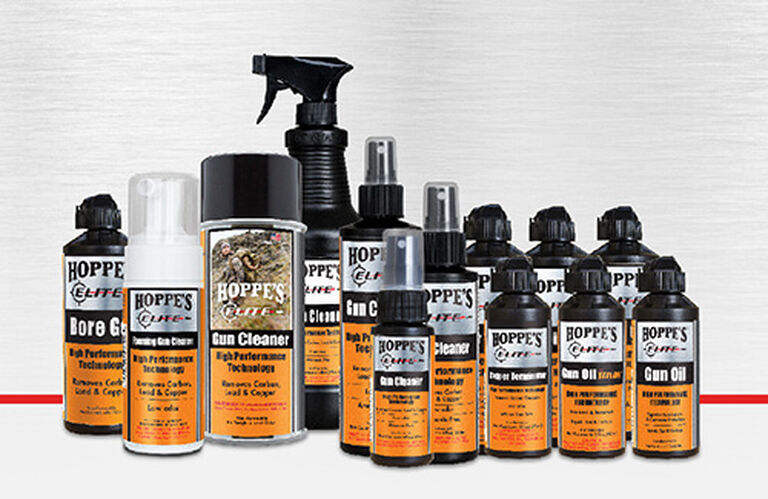 Hoppe's Elite
High-performance, low-odor formulas designed with the avid hunter and shooting enthusiast in mind.
Shop Now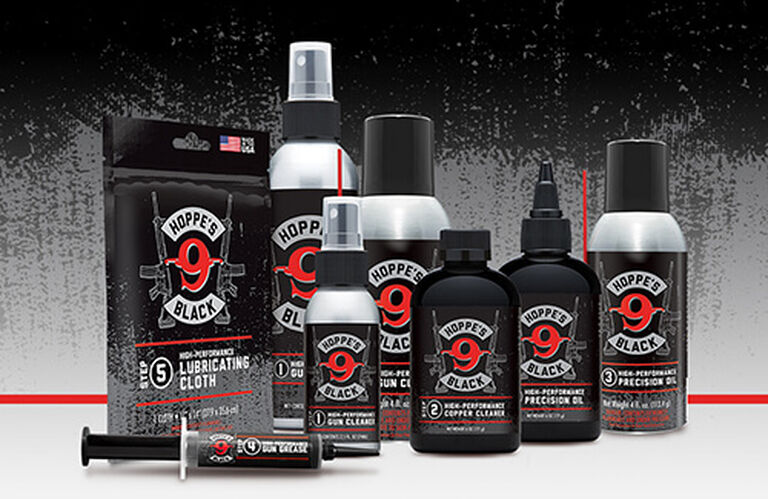 Hoppe's Black
Formulated specifically to withstand the extreme temperatures of high volume firearms, but suitable for use on any firearm for a full clean.
Shop Now
✓ Gun Bore Cleaner
Removes the traces of spent powder and metal from bullets that are deposited inside the barrel with every shot fired. Over time this residue will affect your firearm's accuracy if not removed.
✓ Copper Cleaner
Over time, copper-jacketed bullets leave traces of copper embedded in the lands and grooves of the bore's rifling. These powerful cleaners dissolve or etch the copper from the bore steel.
✓ Lubricating Oil
Provides lubrication to avoid malfunction and effective corrosion protection for a long-lasting firearm.
The Right Tools for the Job
From deep to quick clean and maintenance, Hoppe's has all of the tools to properly maintain your firearm.
Deep Clean
---
Quick Clean / Field Clean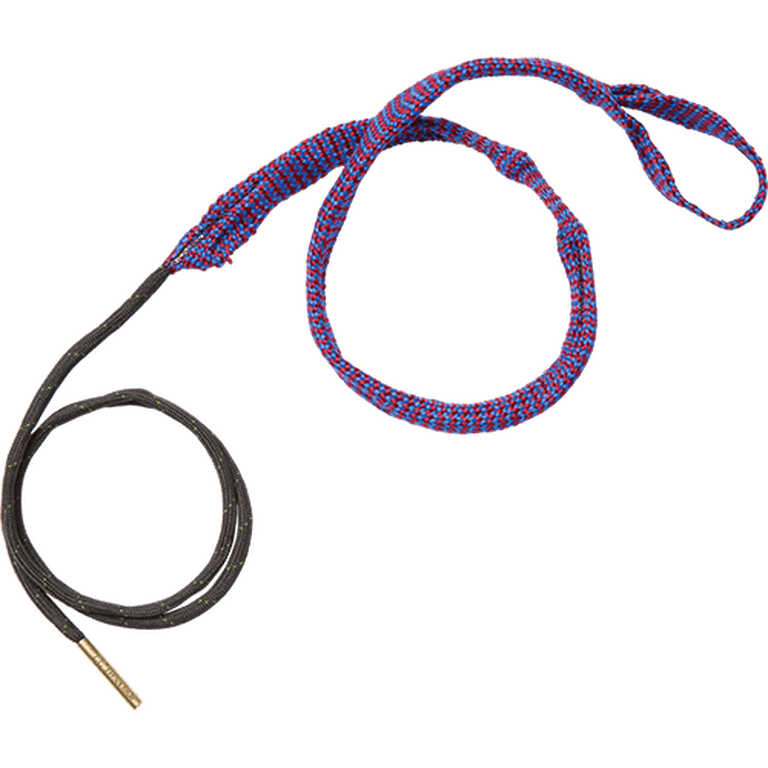 ✓ BoreSnake
Nothing beats the fastest bore-cleaning system on the planet. BoreSnake cleans and lubricates in one pass.
The Guncare People Since 1903