or 4 interest-free payments with
ⓘ
Hoppe's black powder cleaner and oil for black powder rifles
Estimated Ship Date:
false
Description
Formulated for black powder shooters, the Hoppe's #9 Black Powder gun cleaner is the perfect cleaner and oil for black powder guns. Cleans effectively while removing powder and protecting against rust.
Black powder remover

Includes oil properties for rust protection

Lubricates as it cleans

Works on shallow groove barrels
Features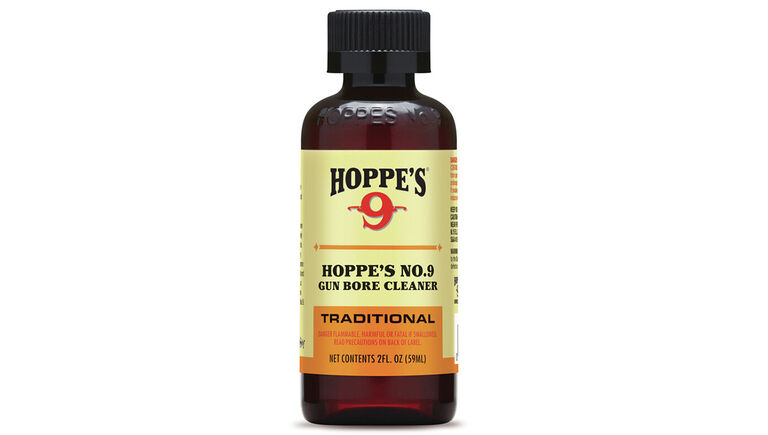 Hoppe's No. 9 Solvent
Hoppe's Traditional #9 solvent cleans fouling and loosens abrasive dirt from firearm parts to prevent wear and protect your investment. A strong rust inhibitor, it protects your firearms from costly corrosion damage and aids in cleaning and preventing carbon and lead build-up in barrels to maintain top accuracy. It helps keep firing pins and strikers clean and moving freely to prevent light strikes and misfires. And of course, it has a classic smell that only comes with Hoppe's No. 9.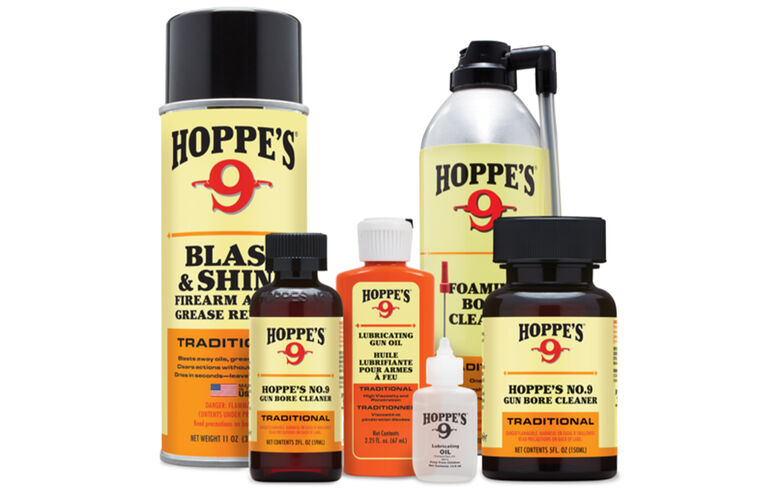 Hoppe's Traditional: Keep your firearms working their best with high quality Hoppe's products
Whether it is cleaning your firearms after a day in the field with famous Hoppe's 9, or looking to protect it for storage, Hoppe's has the choice of product for you. From high viscosity lubricating oils and moisture displacing lubricants to protect from corrosion, to Moly & gun grease for protection under heat and pressure. Hoppe's is the world leader for firearm cleaning and lubrication.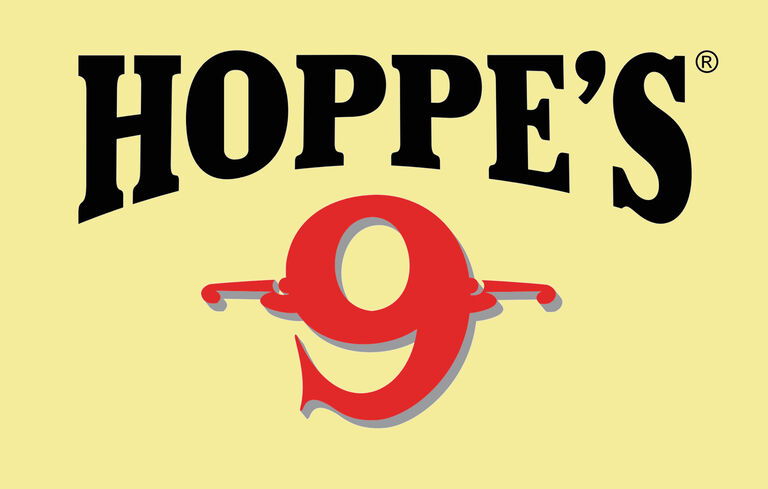 Hoppe's 9: The Guncare People Since 1903.
In 1903, Frank August Hoppe mixed nine chemicals and created the world's most effective gun cleaner. Since that time, Hoppe's has emerged as the leading gun care company, having grown along-side hunters, shooters, and soldiers who depend on their firearms every day. It has remained the most trusted name in gun care by advancing and evolving technologies to meet those needs.