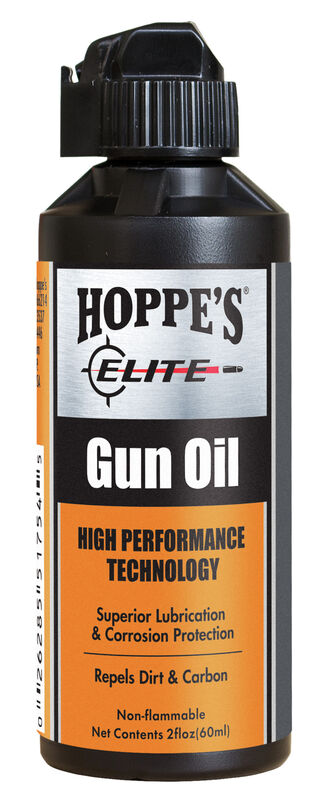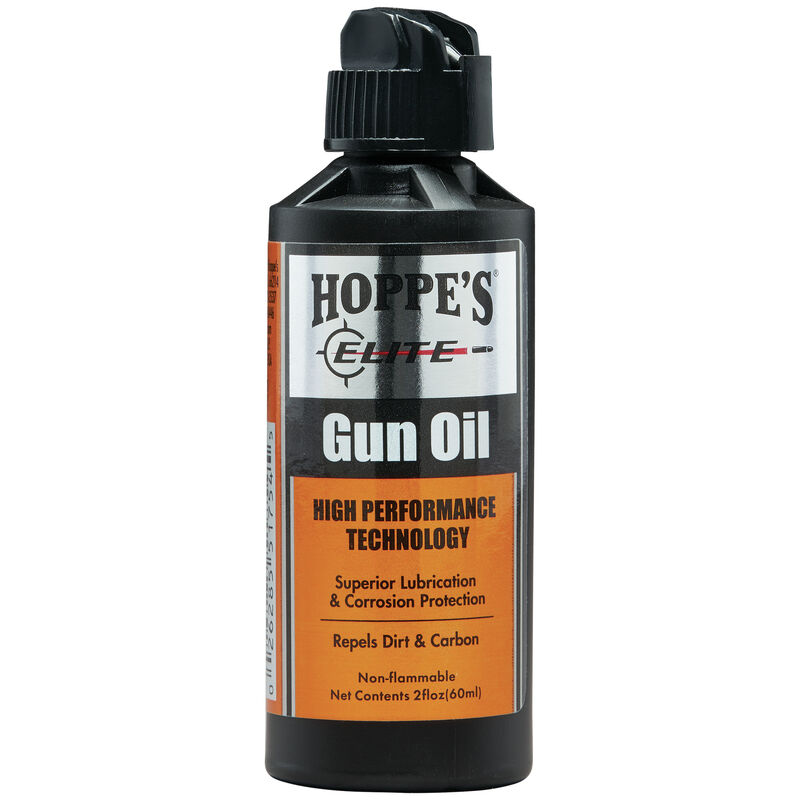 or 4 interest-free payments with
ⓘ
Hoppe's Elite Gun Oil has exceptional coating technology that provides effective, long-lasting protection for your firearm. Available in 2oz and 4oz bottles.
Availability:
Select Styles for Availability
Expected Availability:
false
WARNING for California Residents
Hoppe's Elite Gun Oil uses a thin coat technology, spreading gun oil evenly in a micro-fine layer to provide superior lubrication and corrosion protection. Traditional oils tend to puddle, not fully coating or protecting the firearm and leave it vulnerable to rust and potential malfunction. Hoppe's Elite Gun Oil's exceptional coating technology provides effective, long-lasting protection for your firearm.
Available in a variety of sizes and packaging styles
Features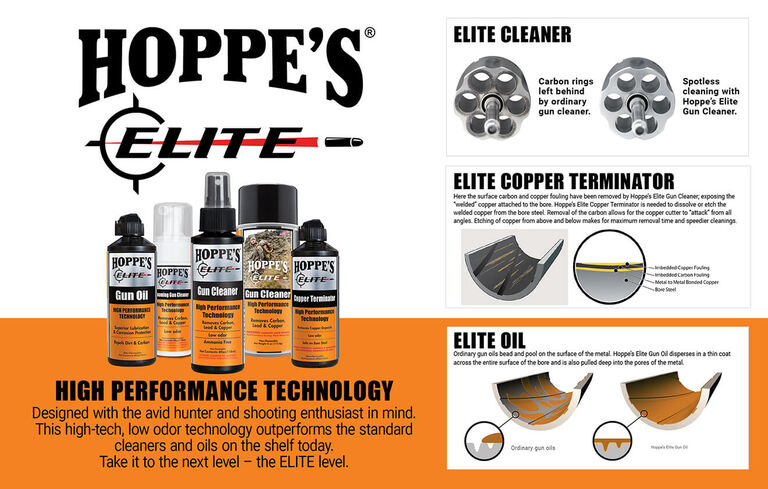 Hoppe's Elite: High Performance, Low-Odor Gun Care Technology
The Hoppe's Elite® cleaning line was designed with the avid hunter and shooter in mind. A complete departure from our traditional Hoppe's No. 9 solvent, this high-tech, low-odor technology outperforms the standard cleaners and oils on the shelf today. Take it to the next level – the ELITE level.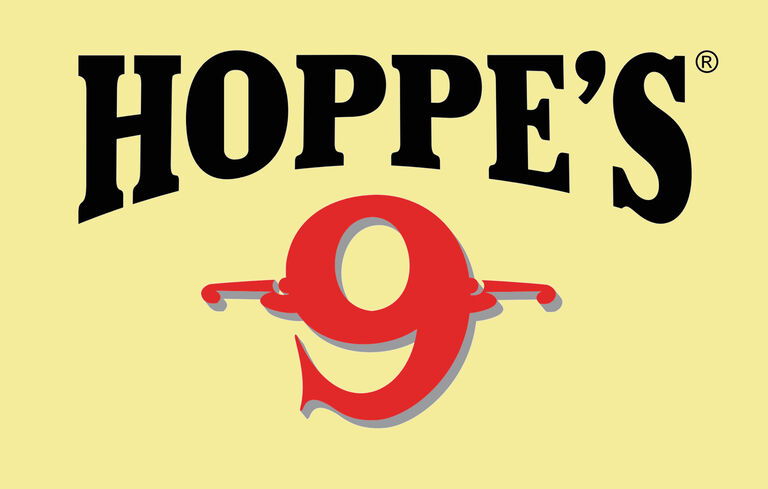 Hoppe's 9: The Guncare People Since 1903.
In 1903, Frank August Hoppe mixed nine chemicals and created the world's most effective gun cleaner. Since that time, Hoppe's has emerged as the leading gun care company, having grown along-side hunters, shooters, and soldiers who depend on their firearms every day. It has remained the most trusted name in gun care by advancing and evolving technologies to meet those needs.