Stats:
Name: Maggie Reese
Hometown: Corona, CA
Shooting Since: I fired my first handgun at 18 years old.
Shoot: USPSA/IPSC, 3 Gun, Bianchi Cup
Who introduced you to the sport? My dad took me out shooting for the time. I had no interest at first, but he talked me into it. I loved it immediately, and we began shooting together regularly.
Favorite Shooting Memory: I can't pick just one! But I will say getting to compete alongside my husband (who is also a professional shooter) is the best part of shooting. We've traveled all over the world, met the coolest people, and had so many incredible experiences. It's pretty amazing to share it with each other. I feel very fortunate.
How did you get into competing? Shooting started out as a hobby and a way to spend time with my Dad. But in 2007 I decided to enter in the Steel Challenge World Championships on whim. I was hooked and kept on entering in more and more competitions and trying out different shooting sports. 10 years later and I'm still at it! How do you prepare for a competition? Of course I try to get to the range as much as possible, nothing beats live-fire. When I can't get to the range, I dry-fire at home. My goal is to 'handle' my firearm one way or another every day before a major match. What's your longest shot? Probably around 1400 yards with my husband's 338 Lapua

Favorite Hoppe's Product:
Hoppe's BoreSnake and Precision Lubricator. I always run a BoreSnake through my gun before every match whether it's a national championship or local competition. Then I follow up with the Precision Lubricator. It's my routine.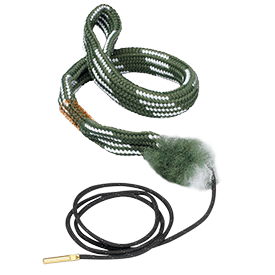 Learn More About This Product
Top Accomplishments:
4x USPSA MultiGun National Champion
IPSC Handgun National Champion
IPSC Rifle World Champion Team Member
Multi-time Champion at Superstition Mountain Mystery, Rocky Mountain, & IronMan 3-Gun