Ambassador
Bryan Sikes
---
Competitive PRS Shooter
STATS:
Hometown: Maple Grove, MN
Shooting Since: I have been shooting my whole life in some way, shape or form.
Shoots: Precision Rifle Series
Favorite Shooting Memory: Anytime all or most of my team, Team GAP/Bushnell Tactical is at a PRS match together.
How did you get into competing? As a military sniper, I've always looked for ways to hone and test my shooting skills, competing in the PRS was a natural way of accomplishing that.
How do you prepare for a competition? A solid session of shooting at our private GAP range, having already figured a good load recipe, then shooting relaxed and rolling confidently into the match without feeling rushed.
What's your longest shot? 1830M with a .308
TOP 5 ACCOMPLISHMENTS:
Receiving my Green Beret
Serving my country
Top sniper in 7th Special Forces group
Top 10 PRS award
Top military shooter in the PRS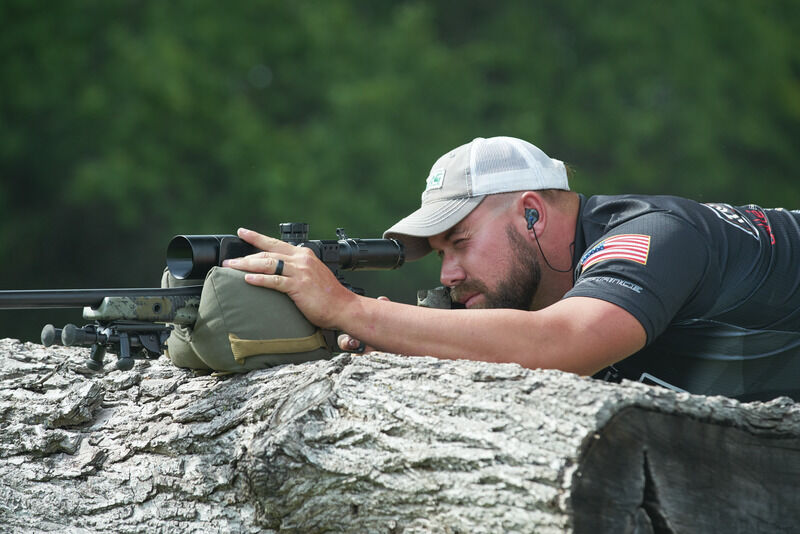 "I love Champion because they listen to shooters, adapt and produce the things shooters look for.
Their throwers are simply the best and their new Center Mass Steel line is unreal."
EVENT SCHEDULE:
| | |
| --- | --- |
| May 25-26 | K&M Kahles Precision Match, Finger, TN |
| June 1-2 | Spearpoint Shootout, Barnard, KS |
| June 22-23 | Punisher Positional Match- Conway Springs, KS |
| July 13-14 | Hornady PRC Match, Utah |
| Sept. 14-15 | Open Range Shooters Retreat, Ramona, OK |
| Sept. 28-29 | Vapor Trail Match, MO |
| SOct. 5-6 | GAP Grind Pro/Am, Finger, TN |
| Nov. 16-17 | PRS Finale, Finger, TN |