Premium Rifle & Shotgun Cleaning Kit with Aluminum Rod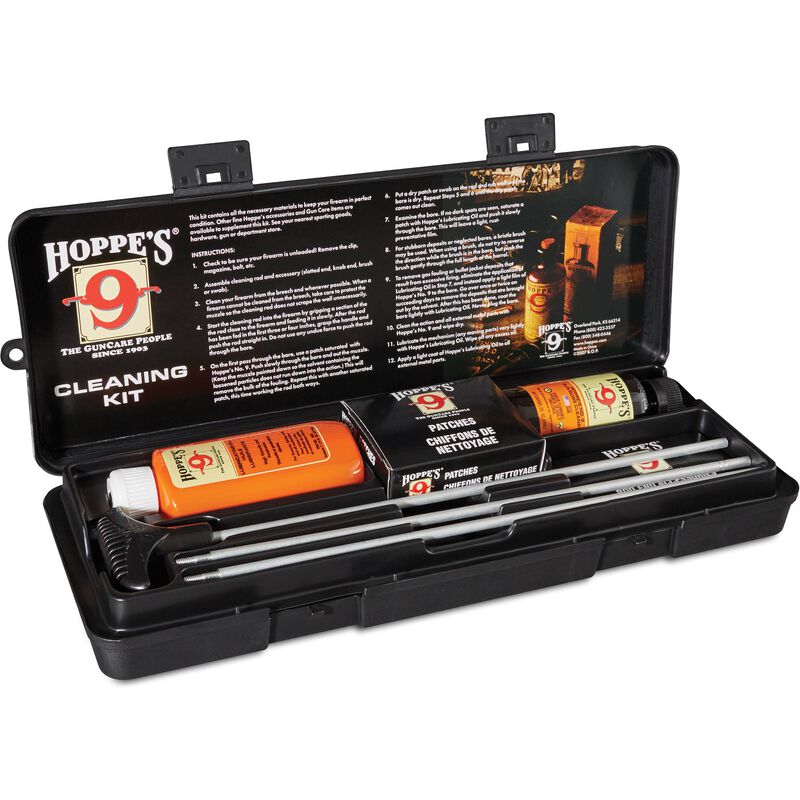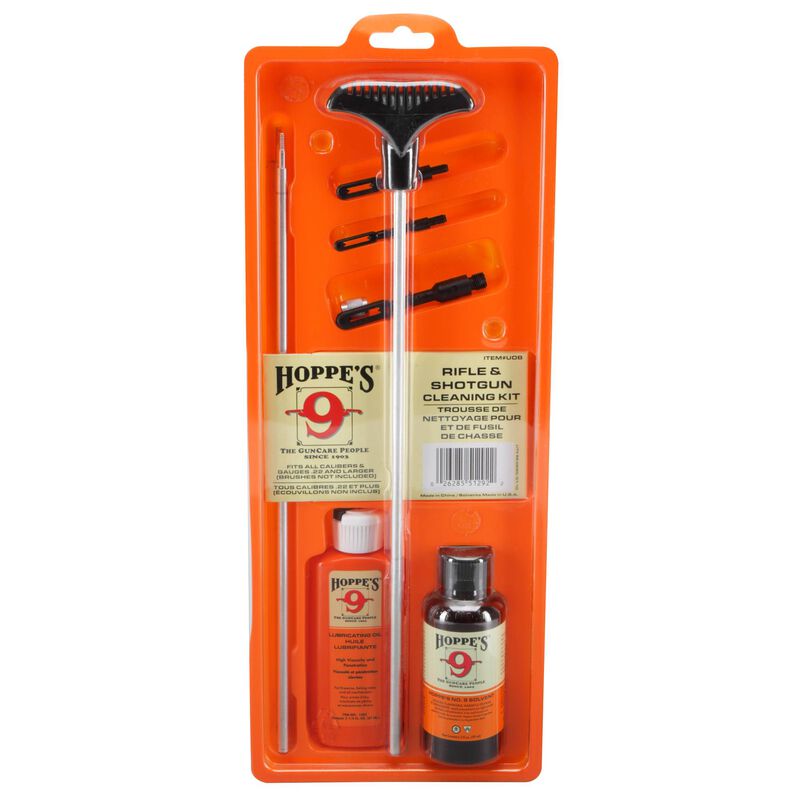 Premium Rifle & Shotgun Cleaning Kit with Aluminum Rod
or 4 interest-free payments with
ⓘ
Clean a rifle or shotgun quick and effectively with this cleaning kit. This kit includes the chemicals and accessories you need to get the job done.
Expected Availability:
false
WARNING for California Residents
This kit includes what you need to a rifle or shotgun - Hoppe's No. 9 Gun Bore Cleaner, Hoppe's Lubricating Oil, a cleaning rod, slotted tips, and adapter. Available in a convenient premium storage case or in standard disposable packaging.
Hoppe's Traditional No. 9 Gun Bore Cleaner, 2 oz

Hoppe's Traditional Lubricating Oil, 2.25oz

Aluminum three-piece cleaning rod with T-Handle

Cleaning rod has a ball bearing swivel handle to follow the bore's rifling

Three slotted tips

Patches

Includes shotgun adapter
Features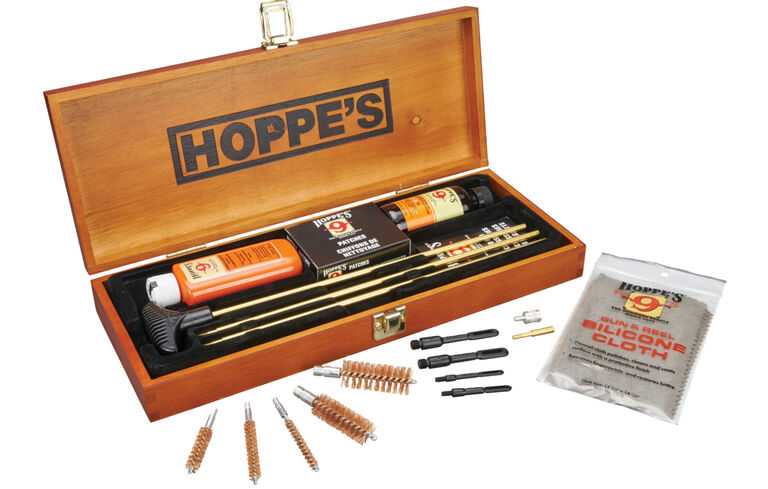 Hoppe's Cleaning Kits For Every Hunter and Shooter.
More than 100 years in the gun care business has taught us a thing or two about what makes a good kit. It's precisely why hunters, shooters, and those in search of the perfect gift continually turn to Hoppe's. Our kits aren't just convenient, they're extremely well thought out.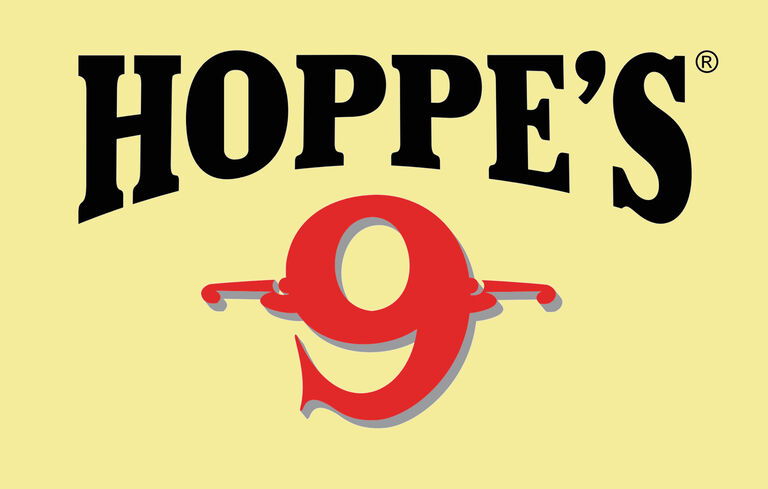 Hoppe's 9: The Guncare People Since 1903.
In 1903, Frank August Hoppe mixed nine chemicals and created the world's most effective gun cleaner. Since that time, Hoppe's has emerged as the leading gun care company, having grown along-side hunters, shooters, and soldiers who depend on their firearms every day. It has remained the most trusted name in gun care by advancing and evolving technologies to meet those needs.